Aria multi gemstone large hoop Earrings
£75.00
29 in stock
Description
Modern large hoop earrings for a free spirited and striking look. Featuring Labradorite (centre) and Rainbow Moonstone semi precious stones facet cut to bring out the natural beauty and tone of the stone. Gemstone colour and opaqueness will vary due to the unique nature of semi precious stone variation as each cut stone is individual. Set in 14ct Gold Plated on Jewellers Brass finished in a high shine finish. Featuring a traditional earring post. Each item comes beautifully packaged in our luxury designed boxes including protective pouch to keep your jewellery item looking its best.
Silver Toned Labradorite
Labradorite is a feldspar mineral most commonly found in Madagascar, Scandinavia and Russia. With a beautiful irridescence ranging in colour tones of green and blues it contains flashes of gold and peacock making each stone unique. Named in 1770 after Labrador in Canada this gemstone has a more ancient history as it was used by the Inuits and revered by them due to their belief that the Northern Lights were trapped in the stone. It is thought to be the stone of transformation and helpful to impart strength at times of change. The particular stones for this design have been hand selected for their predominantly silver grey tone.
Rainbow Moonstone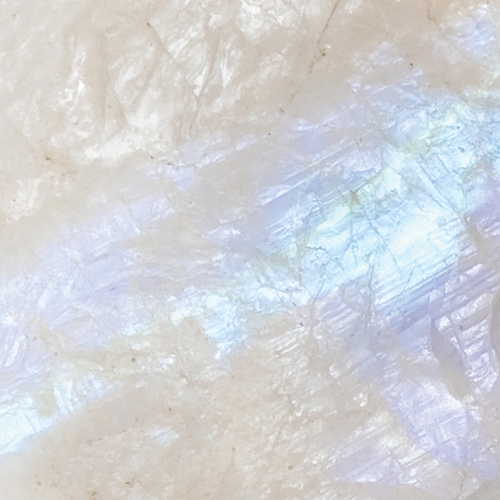 This stunning gemstone is a form of transparent Labradorite (a closely related feldsapr mineral). This is why is has similar flashes of light within the stone. Generally a pale off white it reflects indigo and violet when moved in the light. It is extracted most usually from deposits in India, Myanmar and Sri Lanka. Used by ancient civilsations this gemstone has a long history and has long been linked with the properties of protection, love and an allignment with nature. It was believed by ancient Romans that the gemstone was formed of moonlight and in India was reverred as sacred. In modern times it was made even more popular in the Art Nouveau period by French master goldsmith Rene Lalique.