Northern Lights multi gemstone large hoop Earrings
£70.00
29 in stock
Description
Modern large hoop earrings for a free spirited and striking look. Featuring Green Onyx (centre) and Green Aventurine semi precious stones facet cut to bring out the natural beauty and tone of the stone. Gemstone colour and opaqueness will vary due to the unique nature of semi precious stone variation as each cut stone is individual. Set in Rhodium Plated on Jewellers Brass finished in a high shine finish. Featuring a traditional earring post. Each item comes beautifully packaged in our luxury designed boxes including protective pouch to keep your jewellery item looking its best.
Green Onyx
Most Green Onyx is found in India, Peru, Madagascar and Mexico. It is formed through the layering of Chalcedony and Quartz and comes in a soft palette of greens with each stone looking unique. It's been used since prehistoric times and mythologically, the stories tell of Cupid cutting Venus's fingernails whilst she slept which turned into Onyx, so we know that is why it's name is derbvied from the Greek for Onux meaning fingernail. It is known as a soothing stone and symbolizes relief of worries and tension as well as assisting with wise decisions.
Green Aventurine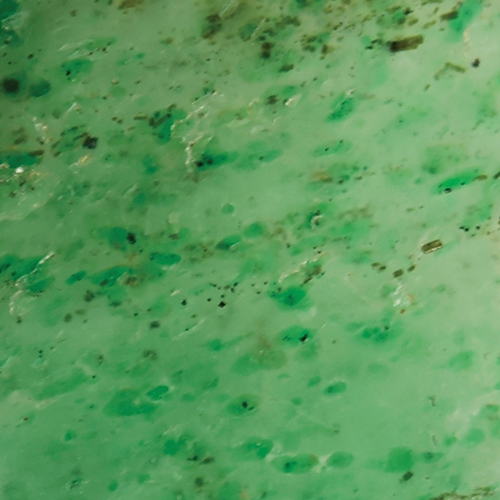 Green Aventurine is one of the rarest colours of Aventurine (a type of quartz crystal) most usually found in parts of India. With varying tones of green each gemstone is unique. A transluscent stone with saprkling inclusions, this appearance is know as "aventurescence". Known as the Stone of Opportunity it is thought to be the luckiest of all the crystals and is linked with harmony, protection and love.